Webinars are an important part of your strategy.
You work hard to make sure people show up.
Which is why it's so deflating when your attendees start leaving the room halfway through your event 🥶
Thankfully, we're sharing our secrets for keeping your attendees in their seats.
Join our event where we'll cover:
👉 Why you need webinars
👉 Why your attendees are leaving
👉 How to keep your attendees engaged to the moment your event ends
This is an automated webinar, but don't worry, we'll be live in the chat to answer your questions.
Attend: How To Run a Webinar So People Don't Leave in the Middle
Next Tuesday, 10am ET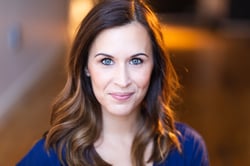 Ashley Levesque
Director of Marketing, Demio
www.demio.com
Ashley's passionate about building teams and strategies that empower employees and transform businesses. With a soft spot for small businesses, she welcomes new opportunities and challenges, even (especially) when the pathway forward isn't clear. Having run hundreds of webinars in her career (and with a bunch of degrees in Theater and Performing Arts) she's the expert in how to make webinars not terrible. As the Director of Marketing at Demio, she spends her time making marketers' lives easier.