We're tired of attending terrible webinars. 😰


We are also tired of running terrible webinars.

We want our webinars to make us money and get people to like us. 💯 Let's talk about how.


Our monthly AMA series answers the real questions you have about running webinars.
Here's a snapshot of what's covered in this one:
How to start when you've never run a webinar before

The difference between webinar purpose and webinar goals (and how to set them)

Webinar formats that drive conversions at each stage of the funnel

Tips for creating engaging webinar content

Tips for getting registrants, and making sure they show up

Best practices for being a confident presenter

How to run an engaging webinar
Watch April 29 Beers* and Webinar Fears 👇

On-Demand
*BYOB 😉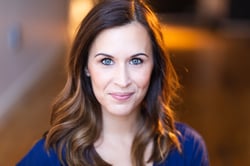 Ashley Levesque
Director of Marketing, Demio
www.demio.com
Ashley's passionate about building teams and strategies that empower employees and transform businesses. With a soft spot for small businesses, she welcomes new opportunities and challenges, even (especially) when the pathway forward isn't clear. Having run hundreds of webinars in her career (and with a bunch of degrees in Theater and Performing Arts) she's the expert in how to make webinars not terrible. As the Director of Marketing at Demio, she spends her time making marketers' lives easier.